Turkmen Traditional
Music Singer
Join Oghlan Bakhshi's
Online Dutar Lessons.
Oghlan Bakhshi is known as one of the most prominent Turkmen singers and players of dutar. When he was 9 years old, due to his bright talent and ability to perform Turkmen songs and sophisticated instrumental pieces, masters granted him the title "Oghlan Bakhshi."
In Turkmen music, "Bakhshi" means epic bard, and "Oghlan" means child. Hence Oghlan Bakhshi is a person who at a young age has mastered the dutar and singing. He is the second person in the last century who has been granted the title "Oghlan Bakhshi", after the great master of Turkmen music Sakhi Jepbarov.
His real name is "Mohammad Geldi Geldi Nejad".
His academic training alongside his talent led him to not only conserve this traditional music but create a new approach to music and has familiarized this music with the world, which his latest work shows.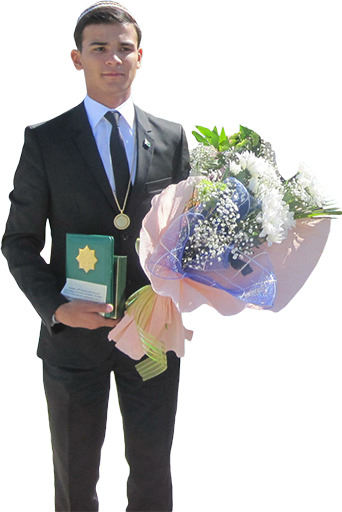 2005 – 1st prize and recognition as the intellectual symbol of the event at the 6th Iranian regional music competition In Kerman. Several masters like Kayhan Kalhor and Mohammad-Reza Darvishi were members of the jury.
2006 – Award of higher and superior singer and artist at the 1st National Competition among Fine Arts Schools in Tehran.
2008 – Best artist award at the International Folklore Festival in Prague, Czech Republic.
2011 – 1st Prize in "Turkmen Golden Era" competition, held at the national level among best musicians in Turkmenistan. The prize includes the Gold Medal.
2021 – Selected as a best musician at " the art is alive " festival in Tehran.
He has performed in many concerts in Iran, Turkmenistan, Turkey, and European countries such as Czech Republic, Spain, and France.
2003 – Selected as the representative to perform at the 20th International Fajr Music Festival in Tehran.
2005 – Selected as a representative to perform at the 21st International Fajr music festival in Tehran.
2006 – Performance as a young participant at the 22nd International Fajr Music Festival (Tehran) and Performance with a group of Iranian Children Orchestra.
2007 – Performance at 23rd International Fajr Musical Festival
2008 – Invitation by the Turkmenistan Government for participation in the Turkmen Traditional Festival in Ashgabat.
2013 – May. Tour in Europe: Paris / France, Theatre de la Ville de Paris, Euro (France), Orleans (France), San Sebastian (Spain).
2013 – December. Performance in folk instruments ensemble in Ankara / Turkey.
2018 – October. Performance in a concert in Theatre de la Ville de Paris/France.
2020 – March. Performance Turkmen traditional music in Philharmonie de Paris. 
2021 – October. Performance and lecture at Columbia University.
2022 – April. Performance and lecture at Bennington College.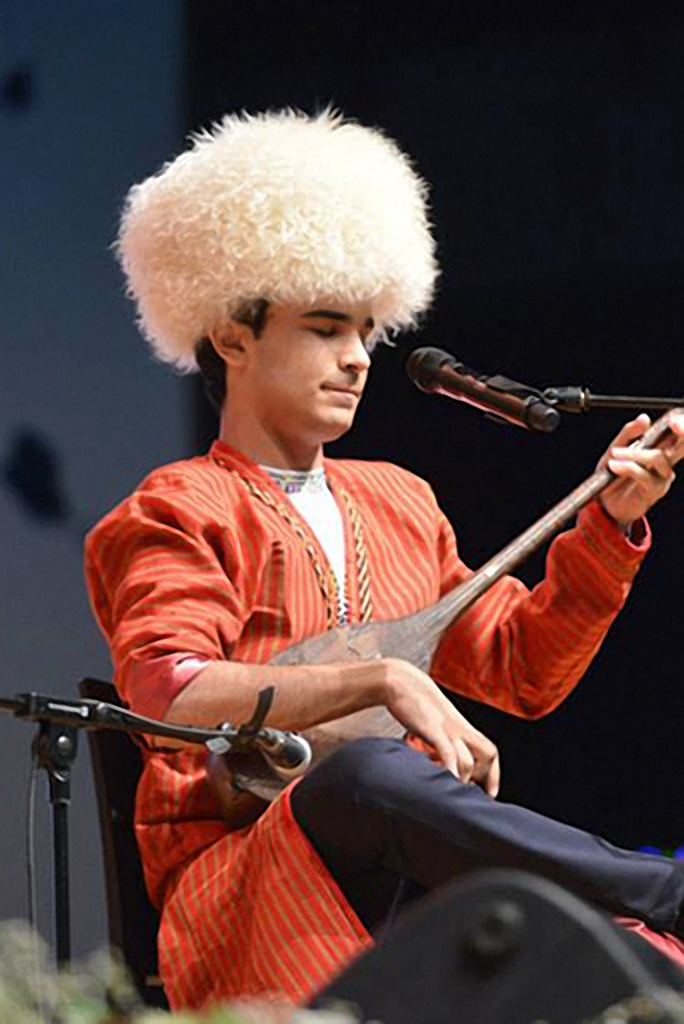 If you want to play dutar like a pro, please sign up for Oghlan Bakhshi's online dutar Lessons. Lessons vary according to your level of playing dutar. Do not forget to choose your Dutar playing level while registering!